Construct your dream through the right musical platform 
"If God had designed the orchestra, then the cello was his greatest accomplishment." – Rick Moody.
The most effective delivery of music and produces the most passionate tune ever! This musical instrument delivers something extraordinary that most of the instruments fail to produce. The polished sound and magical expression enhance every musical person to be more charming. Although cello looks and sounds a little bit tough, once you are getting dedicated and understanding your passion, you will be an authentic cello professional one day.
Cello lessons Singapore is there for you to assist you on how to handle this instrument until you become an ultimate professional. But at the beginning, most of the musicians' wonder, "Is cello hard to learn?" but the truth is you must know that the process of learning the cello is not complicated. It could be challenging and require a lot of passion, dedication, hard work, and immense love and respect towards the instrument.
What makes cello so popular?
"From its origins as a coarse dance instrument to a symbol of courage and defiance, the cello has inspired so many of the west's greatest composers and performers" – The Guardian.
Professionals from different regions who love to play cello always keep saying that there is something peculiarly lovable about the cello; you just have to love this instrument whether you are serious about playing it or not! That does not matter; when you have a cello in your hand, you couldn't wait to play that.
This typical insane love for cello will make every aspirant a successful player one day. You also can be a part of this beautiful journey by opting cello lessons Singapore – the ultimate platform to learn and invent your passion.
With the tenor radiance, the mind-blowing ability to deliver fine-tunes, narrow waist, and gleaming shoulders make this musical instrument more attractive and lustrous. Cello not only establishes a physical contact but enhances a soulful connection with the human mind. And that is the ultimate ingredient to deliver an unforgettable melody.
The role of a cello at the beginning was 'chief mourner,' and it has been considered one of "the saddest of instruments" as the instrument was performed at the memorial for the Paris terrorist attacks in 2015 by a cellist and he was also responsible for playing this instrument to commemorate the 10th anniversary of 9/11.
Cello carries an individuality
It enhances the environment by producing soulful rhythm, and it is truly sublime and very similar to the range of the human voice. However, cello requires a little more intricate work, concentration, dedication, and patience. If you achieve all these things, you could be a lucky one! Learning to play cello is an enriching activity that generates benefits for a lifetime. By the time you will realize that you gain the profit by learning cello.
Is cello really hard to learn?
In the beginning, everything seems tough to learn or practice, be it any musical instrument or pursuing any course. So, starting with cello might be a little daunting.  But with the appropriate cello lessons and right cello teacher Singapore, you can get rid of all the hurdles. Learning cello lessons need your encouragement, but the foremost part of the whole segment is to find the right cello teacher for yourself who must be a great teacher to guide you through the early stages to ensure healthy cello learning and knowing the basic features. This will be a complete process to lead a lifetime of enjoyment of learning the instrument. With the proper guidance, encouraging nature, and of course a right cello teacher Singapore, anyone could learn the fundamentals of playing this. Most of the stringed instruments seem complicated, but they can be easily handled when practicing. The cello comes more easily with someone with experience notes and rhythms.
Cello music is being treated differently. This instrument is easy to handle, and the notes are generally written down rather than transferred orally from teacher to student. Cello can be learned at any age; all you need is to be patient initially, and slowly you could witness steady growth.
Are you afraid of your age to start cello classes?
As I've said earlier, you can start cello classes at any age. Cello lessons Singapore is crafted and designed to concentrate on each aspirant from a kid to an adult. Everybody gets the chance to explore such a musical journey. But of course, young students can be great beginners; young age is perfect for being an excellent and professional cellist in the near future. A tremendous mental elasticity, enthusiasm, and passion are core ingredients to absorb the newest features of an instrument.
However, a beginner kid learner also faces some difficulties. Young learners face the challenge of analyzing the instrument's playing ability critically, and therefore, they face some severe issues and competitions to adopt the skills faster. Also, they are less concentrated than adults, so learning any musical instrument like cello might be challenging and difficult both at the beginning. A professional cello teacher Singapore could be a proper medium to start cello classes.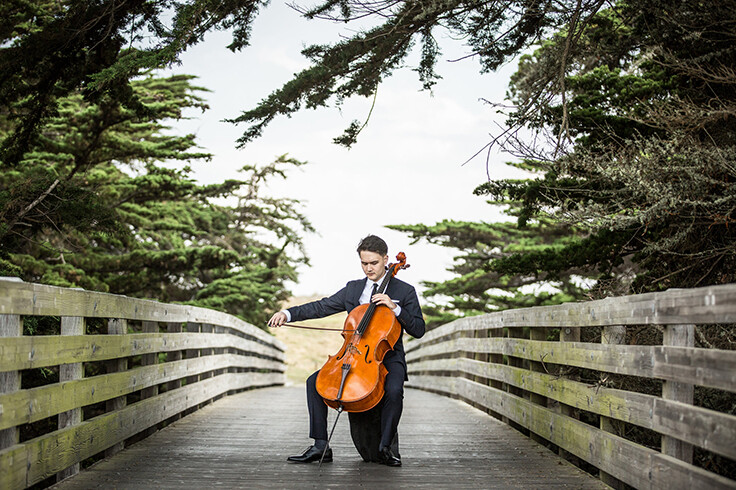 Learning the primary features of holding a cello, such as right posture, intonation, tone quality, etc., are the fundamental things to learn, and kids often get confused learning these techniques. At the same time, adults are much more concerned about learning these techniques and practices to coordinate with the situation.
What are the items that are essential to learning cello?
If you are a beginner and want to start your dream journey, you must be knowledgeable on some basic things that open the door to adapt different techniques and get to know the instrument well. In several cello lessons Singapore, beginners are taught to understand and start with learning basic techniques. Knowing your instrument is something like knowing your pet. Also, you need to care for your instrument to get a long-lasting outcome properly.
These essential items include:
The Cello itself: As a beginner, you should start with a solid cello that is easy to play. You can find a quality cello that starts within around $100
Cello Bow: A quality bow is essential rather than a must-have for every beginner. You can take suggestions from cello teacher Singapore, who can guide you to get the best and appropriate bow. Also, research on some good quality bow that comes in an affordable range.
Cello Case:  Cello case is a costly investment; the supreme cello case you use, the more utility you get. A quality cello case can help you and the ultimate guide to protect it from being damaged. If you are going to buy a case, make sure you are opting for a hard-shell case. This could offer you more protection than a soft shell one. Cello cases also come with wheels to carry or transport.
Cello Stand: Cello stand has been as important as the other parts of the instrument. It is a convenient way to keep your cello safe. It saves your beloved instrument from falling over and keeps it intact.
Ending Note
Getting lessons on cello is not a very difficult task. You will have plenty of options to have proper resources such as YouTube and other platforms that encourage you to begin your career with appropriate cello lessons.