This is a write-up that may serve the purpose of your next violin purchase. If you are eyeing over a violin shop in Singapore, this article will guide and assist you to make a wise purchase.
Here is the sneak peek to the best of the things that explained how you should go ahead with your purchase of violin. This complete guide book will give you a better and easier vision for your purchase.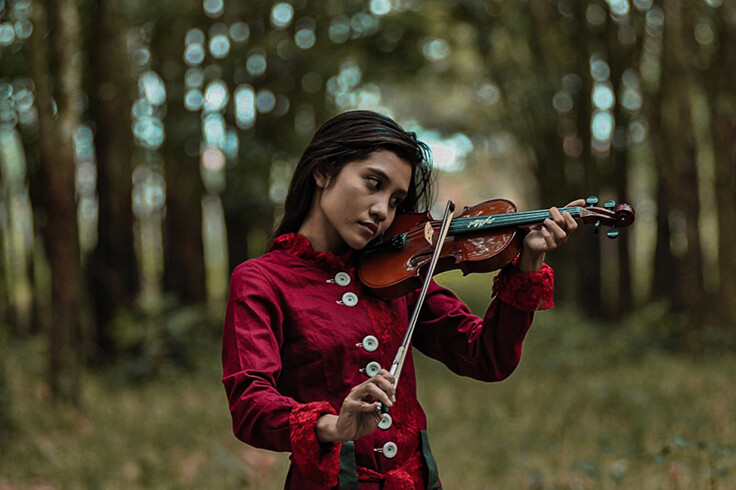 Know your requirements
Before you step in the violin shop in Singapore, you must be clear in your mind about your requirements. Many of the buyers get confused about the purchase because of one or the other reason. This is why, it is advised that before making the purchase, the buyer should be clear in his mind about the necessity.
For example, if you are a beginner and are about to start learning how to play it, you should go for a simpler version of the instrument. This will help you to avoid unnecessary confusion about how to hold and play the instrument. On the same side, if you are a pro in playing the violin, you can go ahead for an upgraded version of the instrument.
Know the size of the instrument
This might sound offbeat to many of us. But do you know that playing violin is an art that is directly proportional to your height. Yes, if you are a tall person, you can go for a bigger size of violin. Whereas if you are a medium or short-heighted person, you can go ahead with the smaller sizes. In this way, you can easily take a violin for sale and can get the premium purchase with a smart decision.
If you are looking forward to taking a violin but are not sure about your size, you can do a quick test. You can check with the left arm length of yours and can get neck to wrist measurements for the same. This will help in making a quick and easy purchase. Moreover, the accurate size will also help in letting the player hold the violin for a longer time without getting much tired. The size of your body and the violin (arm length and the violin instrument size) can serve for a longer time together.
Still not sure which one to buy? Connect with Stradivari Strings to get expert advice.
Know the type of violin
When you go to a violin shop in Singapore, you might get the varied options for the instruments. There are several types of violin that are available in the market. For example, plain violin, acoustic violin and electric violin and many more. Indeed choosing one among them might be tough for all. If you are not sure about which is your take-home violin for sale, you can go through this section to get a better idea about the same.
Acoustic violin: It produces a warm, rounded tone that suits and compliments the natural resonance of its tonewoods in a better way.
Electronic Violin: The violin is known to produce the electric sounds. These sounds could be tweaked and enhanced as per the requirements. In more simpler words, it can produce brighter, raw sound as compared to the other available options in the market.
If you are a jazz player or a folk player, you can go ahead with electronic violin purchase. This way you could create a brighter, louder and cheerful sound in one go.
However, you can always take experts' opinion to get more details about your next purchase for the instrument.
Know about the after care and maintenance
When you go for a violin shop in Singapore, you are going to make an investment for your purchase. It is important for you to get a complete overview of how and why you should go for the complete after care and maintenance for the instrument. There are several steps that should be kept in mind while you are going to keep the instrument in your home. Here is the guide to keep in mind:
Get the case: If you wish to keep the violin safe for a longer time, you can consider to keep it inside a case. The case works as an outfit that helps to keep the instrument safe from any unseen damage.
Get the humidifier: It is advised to keep the violin safe and secure in the coming times, it is advisable to keep it in the relative humid time. A humidity of around 40- 45% works. If you want to give it a long life, choosing the humid atmosphere for acoustic violin will work.
Get the cleaning essentials: there are lists of cleaning essentials that you should buy when you are going to shop a violin for sale. This will help in keeping your instrument free from any sort of dirt and dust. You can anytime ask the experts where you can get all these essentials and can keep them to give a longer and healthier life to your violin.
Get the strings changed repeatedly: It has been seen that if you are using the violin for a regular time, you need to keep on changing the strings at least every 12 months. This will help you to avoid any case of unnecessary damage. Again, if you are using the violin for much time, you can choose to change the strings every 6 months too.
As a conclusion
If you are keen to go and purchase a violin for sale, it is advised to go through all the above mentioned steps to make a wiser decision. There is a list of violin shop in Singapore that can help you to go ahead with this purchase in a smarter way. If you are looking for an one-stop destination, don't forget to visit Stradivari Strings. They can help you with all the required details at first place. To know more, feel free to connect with them.